4M is excited to announce our new instructor and member of the family, Niall O'Floinn!
Everyone has heard of Salsa and now you have an opportunity to learn it at 4M with a Latin Dance expert. You can view his vibrant community of Latin dancers by following Galway Latin Dance on Facebook and Instagram.
4M is offering classes of Sosa Style salsa, which fuses New York style patterns, Cuban counter body position and arm movement with the power of L. A. Style and flavour of the Puerto Rican style designed by Fernando Sosa of Tropical Gem. This is a fantastic opportunity to begin learning this fun, joyful dance that is loved all over the world.
Start Date: 2nd of June
Duration: 6 Weeks
Day & Time: Thursday at 8pm (1hr class)
Price €60 set course
Available as dropping class €12 https://4mdancecentre.ie/dance-classes/book-a-class/
For more information drop us an email to info@4mdancecentre.ie or DM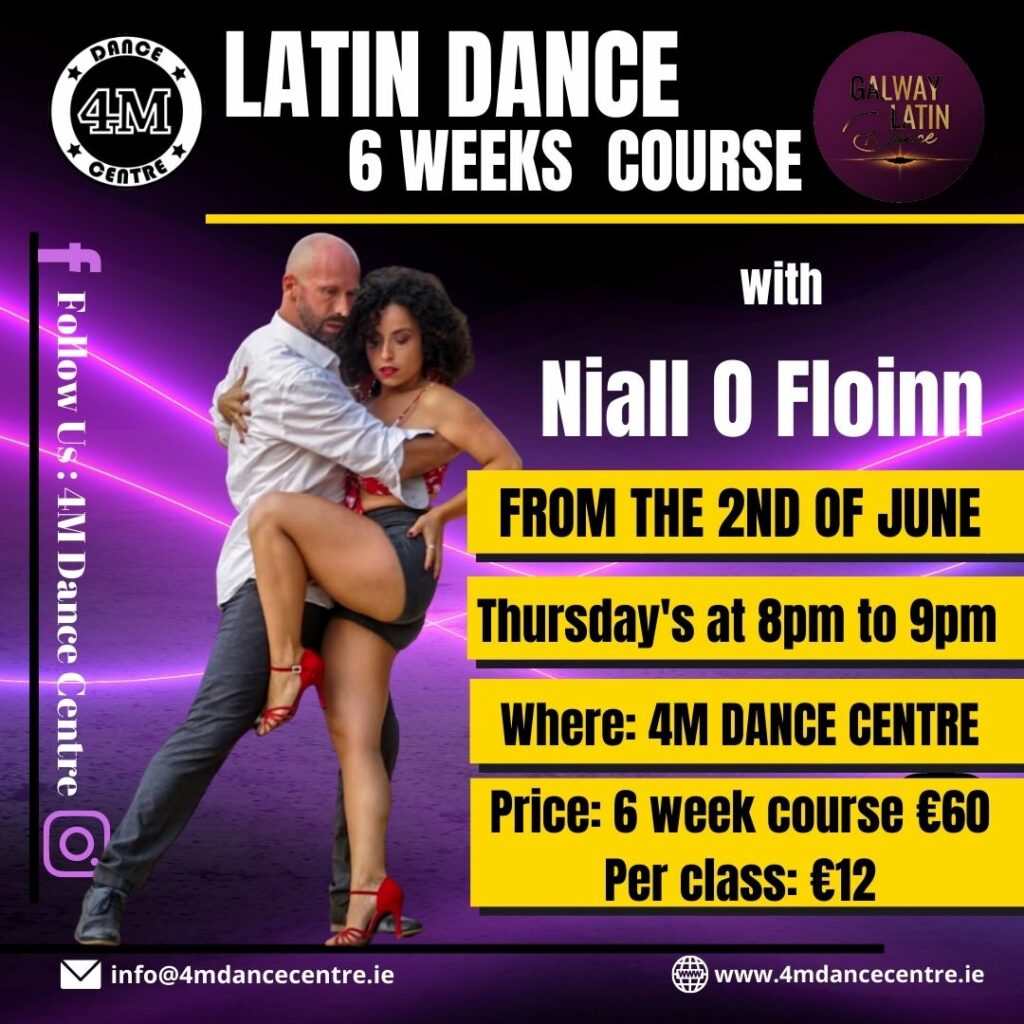 Address

4M Dance Centre,
Unit 7, Kilkerrin Park 3,
Liosban Industrial Estate,
Tuam Road, Galway,
Co. Galway H91 KP70

Phone

085 847 8053 / 085 853 9410